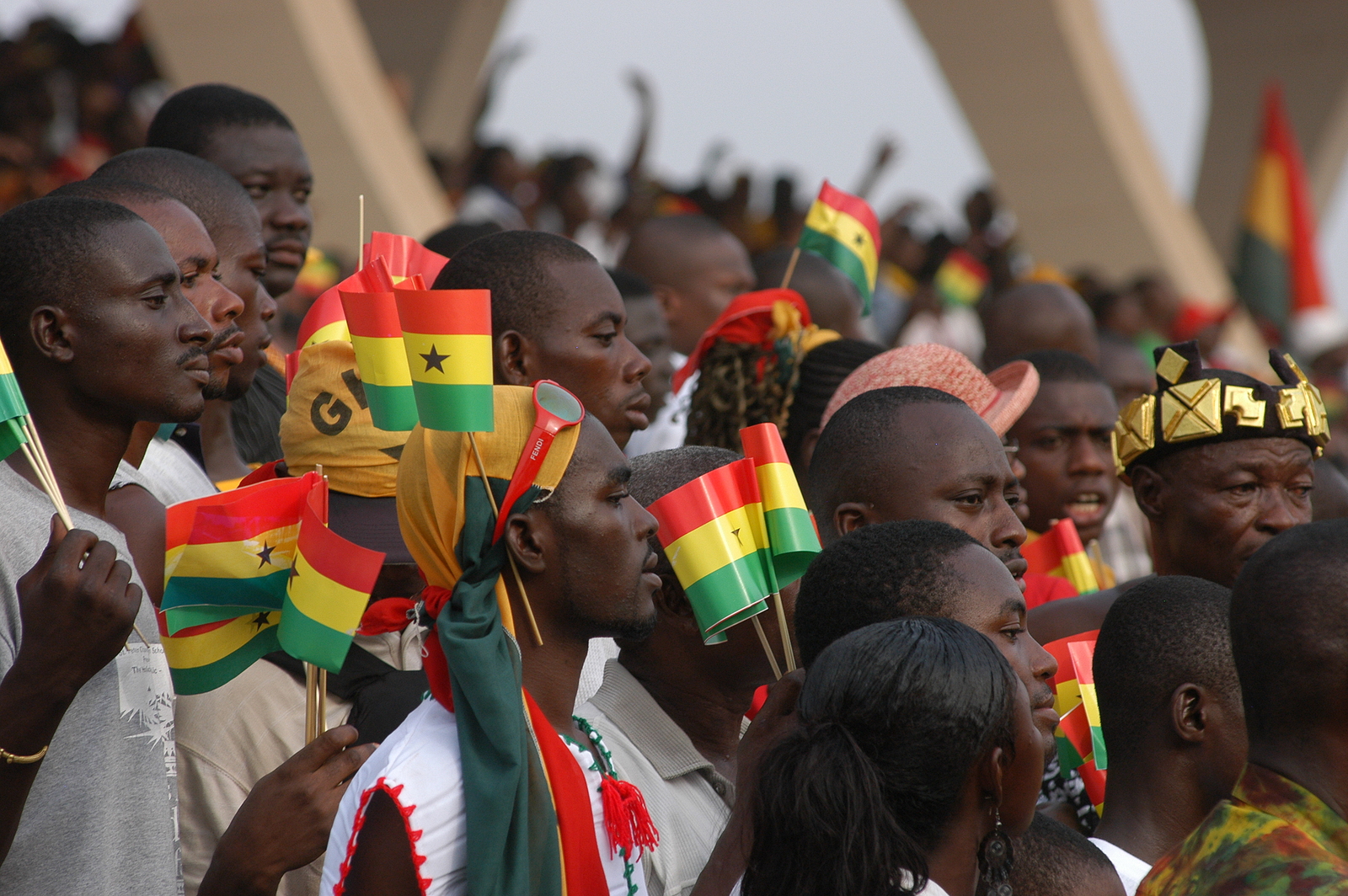 The contrast between Ghana's economy and those in the West raises arguments in favour of the economic stability that trade agreements provide.
In March 2020, Ghanaian President Nana Akufo-Addo famously said: "We know how to bring the economy back to life. What we do not know is how to bring people back to life." And while almost no country in the world was able to avoid civilian deaths altogether, Ghana has been able to fulfil its promise about the life of its economy.
---
---
Throughout the Covid-19 pandemic, panic spread around the world, leading to shortages of common household products, supplies and medication. Whilst this was an inconvenience in much of the developed world, it was a potentially existential threat to countries in the developing world, and certain developed countries with weakened trade agreements.
How did Ghana buck the regional and global trend? Ghana's participation in the African Continental Free Trade Agreement deepened the country's economic integration in the region. The United Nations Economic Commission for Africa estimated projected a boost in intra-African trade of 52 per cent by 2022. Carrying regional significance, Ghana holds the 'Permanent Secretariat' title of the African Continental Free Trade Area (AfCFTA).
Anchoring in the global economy was another key part thanks to the commercial relationship with the European Union. The EU-Ghana Economic Partnership Agreement (EPA) was a big part of that. The EPA affords Ghanaian products tariff free access to the EU market, and in response Ghana started cutting tariffs for EU imports in 2020, gradually reducing its tariffs to zero for 78 per cent of its imports from the EU by 2029.
Smart European business will take note
The EPA is a crucial part of Ghanaian development, both for exports but also for imports, and it anchors Ghana in the international economy as a trusted trade partner. It will continue to create better opportunities for EU companies to trade and invest in Ghana – and forward-thinking European businesses would be smart to take note of this.
However, the AfCFTA and EPA are only part of the story. Technology is the other. Ghana is a key African start-up hub, and is continuing to raise more money from international investors. Ghanaian fintech startup Float just raised 17 million US dollars and aims to capitalise on the exponential growth in the African fintech ecosystem.
As the international economy plunged into a recession with the Covid regulations highlighting the fragility of trade, travel and movement, developed countries like the United Kingdom saw a 9.7 per cent drop in GDP.
In contrast, Ghana's economy grew 0.4 per cent in 2020 and, whilst the world was still mired in Covid, it registered a 6.6 per cent increase in 2021. This shows exceptional resilience in the face of total global destabilisation; at times when uncertainty poses a threat to trade.
While most headlines related to Covid's impact on Africa describe dire situations – Ghana's tale is starkly different. What we can see is that while the measures implemented in Ghana in 2020 to minimise the spread of Covid-19 did inevitably reduce commercial activity in the country, they did not derail it.
Much like most of the world, lockdowns in the big cities, rising costs of shipping, and a reduction in commodity exports hurt the economy. But, this did not amount to any fundamental policy reversal of fiscal milestones achieved during pre-pandemic times. It is a vastly different story for many countries in the region, and the world, still scrambling together plans for recovery.
On the other hand, many developed countries, particularly in Western Europe have found themselves with empty supermarket shelves, staffing shortages and sluggish economies in an era dominated by the breaking down of the EU-UK trading relationship.
Post-Covid Africa is not all doom and gloom
The retreat from free trade evident across the developed world, but particularly in the UK, US and EU has proved to be a detriment to all, and proved as perilous during times of crisis.
Highlighted by the effects of Covid, the contrast between Ghana's economy and those in the West raises arguments in favour of the economic stability that trade agreements provide, and the extent to which they protect.
The European Single Market needs protecting, as every day governments around Europe pass laws which can undermine it, but fortified by a network international trade agreements such as the EPA. The EU should continue to strive in securing relationships with strong, international markets that open the doors to new commercial opportunities.
A financial overview provided by the World Bank in 2021 positions Ghana as a country with an optimistic economic recovery from the pandemic. The international financial institution predicts that Ghana will continue to recover gradually in the medium term by returning its GDP to pre-pandemic levels by 2023, and reducing its fiscal deficit between 2021-2023.
Thanks to its position as a hub in the AfCFTA and as a key player in the EPA, the International Monetary Fund has even classified Ghana as the fastest growing economy in Africa. Supporting figures show that over the last 20 years, Ghana's GDP has multiplied by a factor of eight, equating to 52.2 billion euros.
Clearly, post-Covid Africa is not all doom and gloom. As Africa's top gold producer and West Africa's second-biggest economy, Ghana's story is very different.
---
Unlike many news and information platforms, Emerging Europe is free to read, and always will be. There is no paywall here. We are independent, not affiliated with nor representing any political party or business organisation. We want the very best for emerging Europe, nothing more, nothing less. Your support will help us continue to spread the word about this amazing region.
You can contribute here. Thank you.
Why the EU should continue looking at Ghana post-Covid was originally published on Emerging Europe.
This content was originally published here.